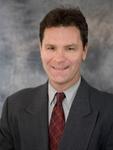 Stephen C. Pfaff
Principal
Boston, Massachusetts
Stephen C. Pfaff is a Principal with Louison, Costello, Condon & Pfaff, LLP . He concentrates his practice in litigation and trial advocacy in defense of both private and public employees, municipalities, governmental subdivisions and private corporations in both the state and federal courts of Massachusetts. In addition, Attorney Pfaff represents police and firemen who have been disciplined or bypassed for appointment or promotion before administrative law agencies. Attorney Pfaff has an active labor law practice representing unions and their memberships in contract negotiations and in labor disputes.
Mr. Pfaff has represented numerous individuals, municipalities and other governmental agencies in defense of both state and federal civil rights claims, negligence claims and intentional tort claims. He has also defended public employers under the Federal Civil Rights Act (42 U.S.C., Section 1983), the Massachusetts Civil Rights Act (M.G.L., c. 12), the Americans with Disabilities Act, the American Discrimination and Employment Act, and the Massachusetts Anti-Discrimination Statute (M.G.I., 151B).
He has successfully defended diverse cases such as First, Fourth, Eight and Fourteenth Amendment claims, motor vehicle tort claims, and Massachusetts Civil Rights Act claims in over sixty trials at the state and federal level. He has also successfully defended criminal claims in state and federal court, as well as successfully represented clients in private and public arbitrations, mediations and dispute resolutions.
For help with your specific legal issue, please call us directly at (617) 439-0305.
To learn more about us, please visit our web site links below. Thank You!
Areas of Practice:
Administrative Law
Civil Rights
Criminal Law
Employment Law
Insurance Law
Labor Law
Litigation & Appeals
Personal Injury
Education:
Suffolk University Law School, Boston, Massachusetts, 1988 (J.D.)
Colby College, Waterville, ME, USA, 1981 (B.A.) Major: Government; Major: History
Representative Trial Experience:
Auty v. Town of Mendon, United States District Court-Worcester
Berroa v. Little, United States District Court-Boston
Castignoli v. Town of Amesbury, Essex Superior Court
Cady v.Berkshire Sheriff's Department, Berkshire Superior Court
Czerwonka v. Town of Randolph, United States District Court-Boston
Drury v. City of Gardner, United States District Court-Boston
Farrell v. Town of Weymouth, United States District Court-Boston
Gates v. Norfolk County, Norfolk Superior Court
JMD Holdings v. Town of Framingham, Middlesex Superior Court
Lavita v. City of Melrose, United States District Court-Boston
Mungin v. City of Pittsfield, Berkshire Superior Court
Pendleton v. City of Haverhill, United States District Court-Boston
Legrice v. City of Brockton, United States District Court-Boston
Representative Cases:
Tortora v. Inspector of Bldgs of Tewksbury, 41 Mass.App.Ct. 120, 668 NE 2d 876 (Mass.App.Ct. 1996)
Williams v. Board of Selectmen of Wellfleet, 421 Mass 438, 657 NE 2d (Mass. 1995)
Pagliuca v. City of Boston, 35 Mass.App.Ct. 820, 626 NE 2d 625 (Mass.App.Ct. 1994)
Nieves v. McSweeney, 241 F 3d 46 (1st Cir. Mass. 2001)
Ali v. East Longmeadow Police Dept., 201 F 3d 426, 1999 WL 700502 (1st Cir. Mass. 1998)
Scott v. Wellesley Police Dept., 187 F 3d 622, 1998 WL 1085778 (1st Cir.Mass. 1998)
Pendleton v. City of Haverhill, 156 F 3d 57, 26 Media L. Rep 2281 (1st Cir.Mass. 1998)
Brown v. Town of Weymouth, 76 F 3d 370, 1996 WL 55703 (1st Cir. Mass. 1996)
Mackin v. City of Boston, 969 F 2d 1273, 61 USLW 2080 (1st Cir.Mass. 1992)
Nieves v. McSweeney, 73 F.Supp.2d 98 (D.Mass 1999)
Superchi v. Town of Athol, 170 F.R.D. 3 (D Mass 1996)
Lewis v. City of Boston, 829 F.Supp. 471 (D. Mass 1993)
Alves v. Lemoure, 794 F. Supp 34 (D. Mass 1992)
Professional Associations and Memberships:
American Arbitration Association
Massachusetts Bar Association
Association of Trial Lawyers of America
Past Employment Positions:
City of Boston Law Department, Assistant Corporation Counsel, 1988 – 1992